Guestbook
---
Want to add a comment?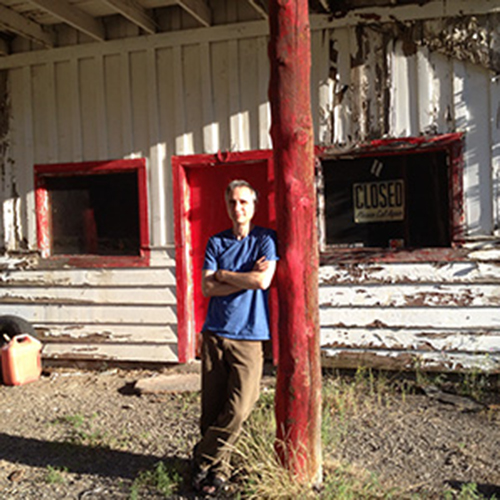 What a superb performance with Mark Herschler! And the new recording, Broque: 7 in the Afternoon is totally delightful. It's diverse, charming, whimsical and thoroughly enjoyable. Glad I was able to finally witness one of your live performances. I look forward to your next trek back east. - Rachel Bellenoit
Six months ago a friend lent me Adobe Dog House which I really enjoyed. A few months ago I purchased Hologram Crackers which is totally mind-blowing and inspiring; I can't stop listening to it!! I look forward to collecting all your works and am getting Cello Tales for my niece and nephew. Your music has so inspired me that I went out and bought a used student cello and have been taking lessons (it gets less squeaky every week.) I just wanted to drop you a quick line and thank you for your incredible music!! - Aaron
I've had the pleasure of hearing and seeing Gideon perform live in concert and in private settings, solo and with the Zen Tricksters. Gideon is exquisite on the cello, acoustic and electric. He will send you to places you didn't know existed when he gets going with his handy loop machine. He's taken me from children's stories, to classical renditions, onto bluegrass and funk only to wind up in space exploring the universe ending with huge smiles on his face and those of his audience.
Gideon playing with Mark Herschler, The 2 parts of the duo BROQUE, at a Church in Amherst was wonderful. Both musical artists in their own right, together a spirit-filled pair simultaneously witty, funny and sublimely artistic. A truly soulful, fellow planetary native, Gideon thoroughly enjoys sharing his multiple talents with his audience. Asked about the cello at a private gathering, Gideon proceeded to show the inquirer (a friend named Seif) his cello and instructing him on how to play it. Gideon beamed with joyful glee for the next hour or so as Seif "played" his cello (for the first time) jamming to the tunes. Ya know, Seif didn't sound half bad and Gideon thoroughly enjoyed Seif's joy. A little glimpse into Gideon.
I look forward to enjoying Gideon the musician and Gideon the friend often when he returns to the East Coast.
-Dave Ghent, Saugerties, NY
Caught you opening for 3 Leg Torso at Mississippi Studios tonight. Your style and performance were really enjoyable to take in. I usually scoff at the electric cousins of the cello and bass, but the stuff you're doing is really inventive and interesting. I've seen some other performers use live sampling technique to build layers (Dr. Didg comes to mind), and I think it's pretty amazing to watch. I look forward to the 17th, and the possibility of seeing you perform your score for The Cabinet of Dr. Caligari. -Linsel Greene
We attempted to get in to the Mississippi Studios this evening, but were unaware the show was sold out. So glad you are in town; we have been listening to you for years, and often play your cd's. "Who IS that?" is the question that usually follows the first track of your music. Years of playing for friends new and old, young and old, it is a joy to see people light up with your gift. We look forward to seeing you at the Hollywood Theater in June (and will get tickets before the show.) -Doe Risko & Andy Weinstein
Hey Gideon! You came to my school, Dobie, last week and I just wanted to say that you are such a great entertainer and I fully enjoyed listening to you! -Rashid Admani
i saw your show at the vanilla bean cafe and it was wonderful! i picked up "hologram crackers" after the show and really enjoy it, i look forward to listening to the rest of your works. your unique and innovative style is refreshing. - Joe Knight, Pomfret, Connecticut
Gideon is the most amazing musician I have EVER heard. I saw the performance in Northampton this spring and it blew me away. Keep it up! - Skye BirdFeather, Amherst, Massachusetts
I would just like to say that Mr.Freudmann is one of the greatest perfomers I have ever seen. I was recently at one of his concerts (at the Pioneer Valley School of Perfoming Arts) and I was blown away (as was everybody else.) Thank you for making beautiful music.
- Ari, Amherst, Massachusetts
Hi! My name is Morgan. You came to my school on May 11. I just wanted to tell you that you really do put on a good show!
- Morgan MacDonald, Saratoga Springs, New York
My daughter and I attended your workshop (well, she attended and I listened!) on Bainbridge Island. We both had a wonderful time, she playing and learning and me listening. Thanks so very much for a wonderful, fun experience. Doubt we'll ever hear anyone play the cello quite like you. And, hey, I've had some "minor inconveniences" too! Thanks so much. - Susan Eichrodt Olympia, Washington
I HAPPENED UPON A COPY OF HOLOGRAM CRACKERS . I GAVE IT A SHOT AND NOW AM HOOKED.!
-HAZEL, FLORIDA
Gideon, I really enjoyed your concert on Sunday at Island Center and the workshop on Friday. Your love song's rhumba beat inspired me and I experimented with it on the piano. Thanks for coming to visit, I hope we meet again.
-Max Aussendorf , Bainbridge Island, Washington
Hi, I was at your concert today at our school, Odyssey, and I came to check at your Website. You were really great, and I especially liked "Adobe Dog House." You really opened up my eyes to the different ways of playing a Cello.
- Corbin Lester, Bainbridge Is., Washington
WOW, I'm so glad I came across this page! I remember hearing you perform years ago at First Night in Keene. I'm so happy to know you're still making music. I'm currently an undergraduate music education major at the Crane School of Music (SUNY Potsdam). You are the first musician I remember seeing live who really shone through as someone who truly loved their art and eagerto share with anyone wanting to listen. We still have the tape we bought at First Night at my house, and listen to it pretty frequently. Best of luck in the coming years - maybe you'll perform at my college sometime. I'm friends with many cello players who would warmly welcome your influence. - Sue Chase, Keene, New Hampshire
WOW! I heard your interview on NPR at the end of last year while traveling on tour with my band Bella Morte. Your sound inspired us all. Your CD, "Hologram Crackers" was a must have as soon as we got back home. Thanks!- Gopal Metro, Charlottesville, Virginia
Bless you Gideon, you put the fun back into violoncello! Not sure it ever was in THAT word. From age 9 to 15 I did the classical thing.. I smaltzed and squeeked and bowed on the wrong side of the bridge..when no one was around to listen. Dang! I had no idea it would work! You are a genius, changling, virtuoso, laughing Buddha...whatever, I just get pshcyed by what you do...and my Jazz loving husband has absolutely no understanding..yet.. He just walked in and was whisteling to your bow bouncing "mango" (Hologram Crackers album.) So, now off to find what else you may have to sell! Keep squeeeezing those tones out the cello.
- Ann Gurley, Jupiter, Florida
Great CD's, keep up the good work!
- Dizital, USA
I was listening to Gideon's new disc "hologram crackers, when I felt a rumbly in my tumbly. At first, I thought I was just hungry, so I nibbled on the liner notes. Imagine my surprise when my doctor told me to come into his office the next week. Some tests I had taken showed I had concer and he wanted more tests. BUTT.. The new tests were negative. As I see, chewing on the new disc's notes cured my cancer. thank you Jesus. thank you Gideon.
- Eric Niederkruger, Ouray, Colorado
My wife gave me "Hologram Crackers" for Christmas. What a wonderful choice! In fact, I'm listening to it right now. I've decided that the toy that will soothe midlife crisis will not be red sports car or a mistress, but rather an electric cello.
- C. E. Hughes, Waukegan, Illinois
I heard the NPR interview and loved the music and my and daughter were kind enough to give Hologram Crackers for Christmas. I hope you tour central Ohio sometime soon. - Ron Ball, Columbus, Ohio
Adobe Dog House arrived yesterday and I sat down to give it a listen. It was an enjoyable listen and showed quite a bit of wit. A couple of things (not Over the Rainbow) sounded familiar in the manner of PDQ Bach and Jimi Hendrix. (Strange bedfellows indeed.) The recording was excellent with good image, soundstaging, depth, and an articulate sense of rightness. The cymbals sizzled, the drums were crisp, and the cello's texture rich and detailed.
- David Hamby, Columbia, South Carolina
Thanks to NPR for turning me on to your music. Love your new album (track 14 should just go on and on), will be ordering your previous CD's for 'my wife' for Christmas. Do you tour and if so any chance of coming to Arizona. - Fred McLees, Glendale, Arizona
I've listened to GF's music for years (1991 to now), and I love it. Humor! Keep playing music GF, I'll be listening.
- Miles Nielson, Amherst, Massachusetts
I heard you playing on public radio last night and I was amazed. You must be the reason the cello was ever invented.
- James E. Andrews II, Montague, Massachusetts
I just started cello lessons and I love your CD
- Tommy Yannopoulos, Weatogue, Connecticut
Heard your interview on NPR Oct 31. Ordered the NPR tape for my grand daughter (4th gr.) who has started on the cello. She didn't know what it was so she chose it. She was taken by your interview and music and her Mom ordered a CD from your web site.
- Karl Juelch, Hopewell, New Jersey
Quite by accident while listening to NPR I heard the cello in a new way...A most excellent sound & many thanks for the sounds page.
- Chas Power, Palm Harbor, Florida
Phenomenal! -Cicely Carter, Fitchburg, Massachusetts
Heard your NPR interview and loved the music! When are you going to play Seattle?? - Lee Kimzey, Seattle, Washington
Wonderfull sound... I can hardly wait for the CD.
- Shaun Shepherd, Portland, Oregon
Heard you on NPR last Saturday and was completely knocked out by the pieces you played, Adobe Dog House and Hologram Crackers. My 10 yr. old son plays cello (classical) and I hope that his hearing you (have since bought 2 of your CDs) will help to inspire him to stay with it. Hope to see you in the NY area soon.
- Paul Wilson, Teaneck, New Jersey
We're not all red necks down here. USC has a lively music school and a good orchestra. You all come on down and bring your ax! I enjoyed your NPR gig and will probably buy something soon.
- Dave Hamby, Columbia, South Carolina
Gideon, I interviewed you in the early 90's for a program on WMUA at UMASS (modeled after NPR'S All Things Considered), and even used some of your cuts as music between stories... I'm ecstatic to see that you're finally getting the recognition you deserve.
- Aaron Schachter, Denver, Colorado
Hi Gideon - I was sitting down and having breakfast with the radio tuned to VPR and suddenly I hear this wonderful familar sound. It was you! We missed not having you at Burke Mountain last season. Hopefully you can make your way back up to the Northeast Kingdom soon! Regards - Theresa Holmes, East Burke, Vermont
Great sound! Can't wait to play it for my Music Appreciation class... who all think I am a real square!
-Marguerite Alley, Virginia Beach, Virginia
I heard you on NPR. We really would love to see you in Ohio. You are great! I'm telling all my friends. Thanks!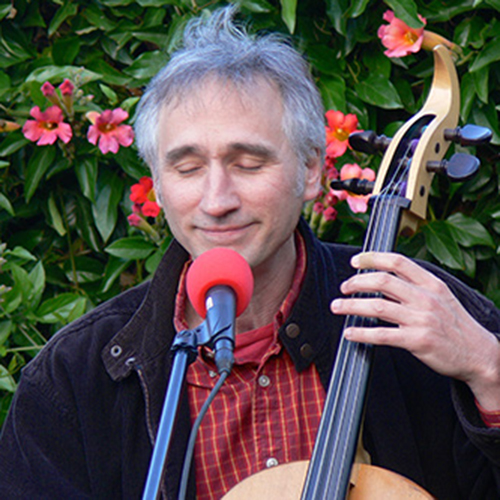 - Sarah Lindsey, Columbus, Ohio
Heard you on the NPR interview and I've been scouring the music stores in the area looking for more. As an often maligned string creature, (who produced players of brass, low brass and woodwind) it's always great to see one of our own show 'em. Thanks for a great sound experience. Now if I could only take you to work with me!
- Kathi Neubert, Herrin, Illinois
Heard your recent interview on Weekend Edition and was most impressed with your playing. I am a Viola player and also work for the local NPR Classical Station. Your amazing sound makes me feel like getting hold of an electric instrument and letting loose. Thanks for the inspiration. Good Luck in the future.
- Michael Frost, Sacramento, California
I loved "Adobe Dog House"! I found it to be entertaining,innovative, and humorous. This material would make a great score for a dance piece. -Dan McLaughlin, Dayton, Ohio
Adobe Dog House is the coolest thing I've heard since my first David Grisman album. Thanks for the innovation and humor in your music.
- John Walker, Alamosa, Colorado
Gideon, heard you for the first time on NPR Weekend Edition - Sunday 10/31. CelloBop is a phenomenal sound. I especially loved Adobe Dog House. It reminds me of Blue Grass music I enjoyed listening to at the Montana Fiddler competitions. I sure wish your tour included out west, Denver would be nice.
- Bruce Hein, Denver, Colorado
I heard you On NPR..... I LOVE CELLOBOP!!!!
- Isaac Uban, West Frankfort, Illinois
Come west, young man, I'll second that. I've shared Cellobotomy with friends and was delighted to hear your voice and perspective on NPR. I'd never found any of your other CDs before, so I just spent next month's CD budget here on your site. Can't wait to get CelloBop Book 1 (I should go dust off my instrument now... ;) -- thanks especially for sharing your music in manuscript!
- Marlin, Portland, Oregon
Just heard the Sunday NPR interview and the music just reached out and made contact! Great sound! I'm getting a few CD's and expect to pass one along to my niece at Hampshire College.
- Chris Allyn, Morristown, New Jersey

It's been many years since I last had the delightful experience of seeing you play live (at Simon's Rock). Unfortunately, you probably don't make it out to CA very often, so it's likely to be even longer before I see you again. Well, atleast there's that neat invention, the stereo. That's the beauty of living in this century. Keep providing the world with it's much needed doses of humor and whimsy in music!
- Susannah Hindes, Sacramento, California
I saw you at Mother's Wine Emporium last night, not knowing what I was to expect, but I was VERY pleasantly surprised.. YOU ROCK!
- Tim Fogarty, Troy (home of all of those Irish Jews I've heard so much about), New York
Hey. I have two of your albums and i say youre a genius. I love that whole "Melding Classical Precision with the Power of Technology" line you have. Its very true. Are you ever going to come play in NY further than just the Upstate region?
- Greg, Amherst, New York
Gideon-Thanks for a great week of improv classes at ASTA-NSOA in Amherst. It was really a lot of fun. I enjoyed your performance and hope to hear you again sometime.
- Greg Jones, Farmington, Connecticut
Enjoyed your website. We saw you at the asta-nosta strings festival back in? 94. You really made an impression on us. My daughter has cont. her cello studies and we thank you for sparking her interest. She plans on mj. in cello performance and music ed.
- Cathy W, Easton, Massachusetts

Thank you for the wonderful concert you gave last night in Ripton. You have opened the door to new and exciting styles of playing the cello. If you play near our area again I shall gather up my musician friends and be there.
- Joan Gilvie, Ripton, Vermont
I feel quite gifted due to the fact that I was in Gideon's improv class at the ASTA-NSOA conference last summer in Amherst. I'm looking forward to seeing him again this year (you *are* going to be there this year, right?) I'm of the firm opinion that Gideon is one of the coolest (and most talented) people I've met. Again, looking forward to seeing you in the summer.
- Justin Sowa, Easton, Massachusetts
We heard you for the first time at Hartford's First Night and were very impressed. Electronic-acoustical cello--what an innovative concept! Our tastes are eclectic, ranging from classical to New Age, and this was great! We are neighbors of UConn, but have never heard you before. Your list of performance sites didn't include any Connecticut coffeehouses. Ever been to the Vanilla Bean?
- Bob and Jan Bittner, Willington, Connecticut
Hey Gideon! You were awesome at Fredonia last summer... the evening concert rocked, and the improv session was great. You've got to get out to either Syracuse, NY or Manchester, NH sometime!
- Jessica Ashooh, Manlius, New York
Fantastic job on the site, y'all! Psyched "Distant Deer" is out and available in "Merchandise" I'm working on getting the local community stations to play your stuff, when skool/work allow time for such endeavors.
- JeemBo, Bethlehem, Pennsylvania
I helped Brian and David cut school today to see (and hear) you at HVCC. We had a wonderful time. As young musicians (cellists to boot) I don't think they can be exposed to enough musical experiences....and your playing is quite an experience. As I write, Brian and Dave are learning your Adobe Doghouse music so they can play along with the cd we got. We'll be sure to come find you again and in the mean time I'll pass your stuff along to the folks that book the performers for my museum. Do you market to all the arts-in-education programs in the schools?
- Sandra Doring, Averill Park, New York
Gideon, I saw you for the first time at Passim's last night. I loved your performance and can't wait to introduce your music to my friends.
- Philip Werner, Cambridge, Massachusetts
Gideon, I just heard about you and your cross genre ways. Luv it!! Me too!! In fact, I'm wearing a sports bra, tutu (no panties and/or jockstrap of course.) and bowling shoes. I FEEL FREE! Thanks Gideon! - Mountain Song, Ridgway, Colorado
Just saw him perform again, and was just as spellbound as i was the first time I had the pleasure of seeing him perform. Long live THE cello! - Aubin, Rindge, New Hampshire
Gideon, Terrific evening concert at Fredonia. Everyone enjoyed your music and wit tremendously. The students loved the improvisation workshop the next morning. *** Your website is great. I will have my students check it out. I look forward to hearing more of you in the future. Keep on Bopping!
- Gail Bauser, Buffalo, New York
Gideon, After a year of missed Simon's Rock concerts and another year in Japan I've lost the critical mass of CelloBop from my soul. Thank God I found you in the electronic ether. Boppin' along...
- Simon Burke-Lipiczky, West Stockbridge, Massachusetts
Loved the show on the 2nd, in Ouray, CO. If you come through again, I'll be there. - Rick Stewart, Ridgway, Colorado
Recently moved from SW FL which is pretty much a cultural desert. And who's one of the first artists to enrichen our lives but Gideon Freudmann! What a vision this person has!! Only got to hear one set, but our ears have been opened to a new generation of inspired artists. -Colter, Boulder,, Colorado
I enjoyed seeing/hearing you for the first time - last sunday (6/7/98) at the Iron Horse with Christine Lavin. I never would have described myself as a Cello fan - but this, I could get into very much. I will be looking for your performances in the future. Thanks for the eye-opener. - Tom Gorman, Sunderland, Massachusetts
Hello, Gideon. . . I fully enjoyed your act, and now that I see your website, I have heard of you before. In fact, I heard you being interviewed on NPR, the Albany station I believe it was (WAMC), this must have been a year or two ago. And of course, you did a couple of tunes on-air, and I remember thinking how unique and catchy that was. - Eric Saczawa, Sunderland, Massachusetts
Wow! I'm impressed! Gideon is my new favorite cellist. After listening to the clips on this site, I'm going to buy several of his albums. I particularly liked Antfarm.
- Steve Drake, Nashville, Tennesee
Dig that crazy CelloBop!
- Dennis Crommett, Amherst, Massachusetts
Gideon, THANK YOU for a great "noontime concert" here at MARKEM!! You were certainly a sucess & hope you enjoy a "first" in your career in our Gallery/cafeteria, here in the Corp. world!!! Even the company President & CEO BOUGHT one of your CDs! So I did!! Many people this afternoon, spoke very highly of you, your talent & of your program! I can't say enough how we all enjoyed your "company show!" We hope you did also! Made me feel very good to see people coming up to buy your music. Thank you for making our lunch hour on a beautiful day so much better!!
- Phil Topa, chairman
MARKEM Corp Art Community, Keene, New Hampshire
Gideon is a god, but i do have one question. Re the biography: How many solo cross-genre cellists are there in New England?
- Nick Duquette, Longmeadow, Massachusetts
I've seen Gideon perform twice and I think he's amazing. We need more artists like him in this world. It gives me a warm fuzzy feeling just to picture his face!
- Caitrin McCullough, South Windsor, Connecticut
Wow, I love the new site. Keep on boppin'
- Gideon Bein, New York
Great web site and sound clips!
- J. LeMonds, Clifton Park, New York
Got Live CelloBop....?
Never miss a show!
Sign up
for CelloBop email newsletter.
---